*Container Provided by Purchaser
18 Gauge Steel
20 Gauge Non-Gasketed
20 Gauge Steel
Alternative
Copper
Eco-Friendly
Hardwood
Specialty
Stainless Steel
Cultured Marble
Eco-Friendly
Glass
Metal
Stones
*Container Provided by Purchaser
Cultured Marble
Eco-Friendly
Glass
Metal
Stone
Synthetic
Wood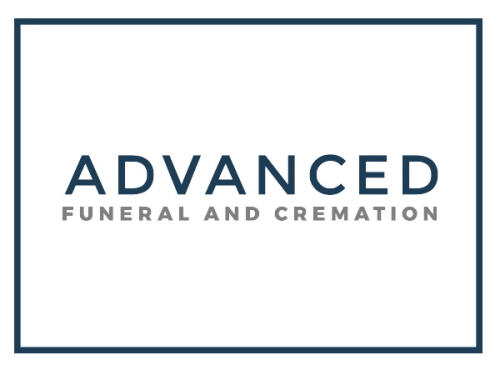 *Container Provided by Purchaser
No description available.
Price: $0.00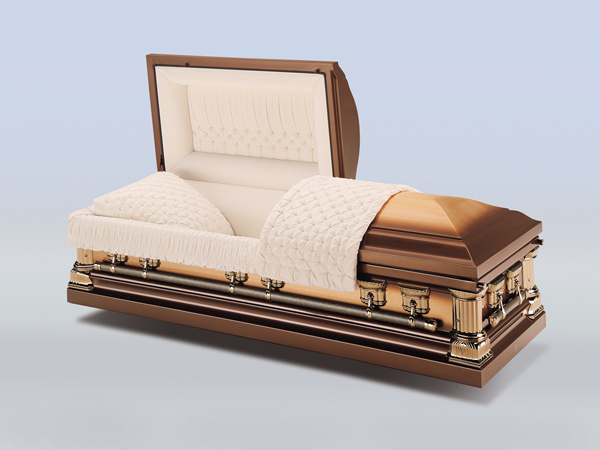 Aegean Copper
Champagne Velvet Interior 32 oz. Brushed Copper
Price: $5700.00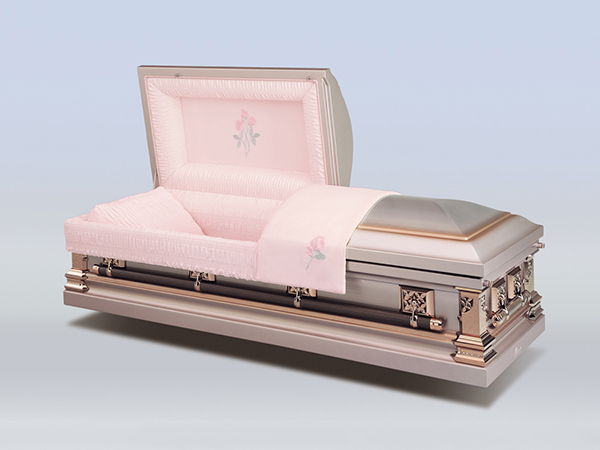 Amethyst
Moss Pink Crepe Interior 18 Gauge Brushed Steel
Price: $2390.00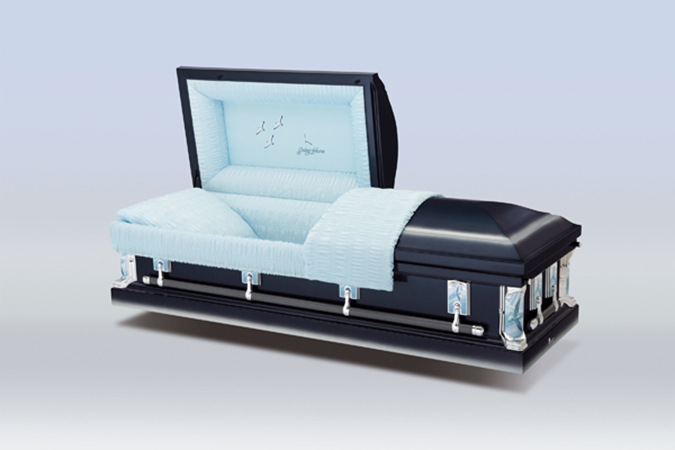 Antique Blue
Light Blue Crepe Interior 18 Gauge Steel
Price: $1695.00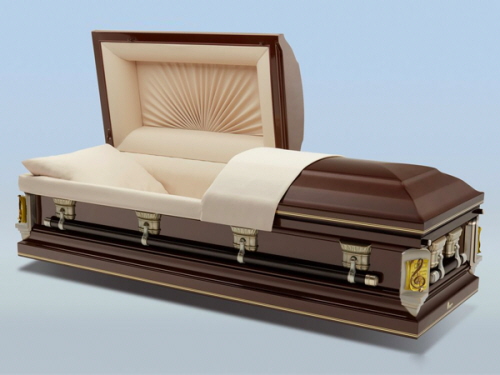 Auburn Khaki Linwood
Price: $1495.00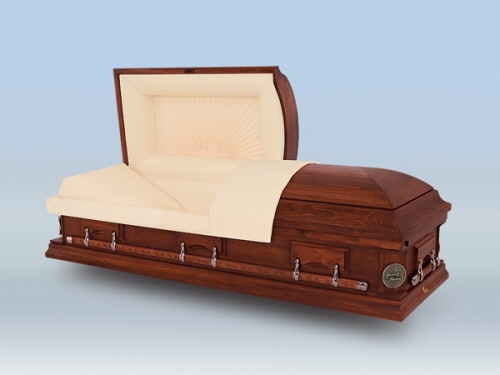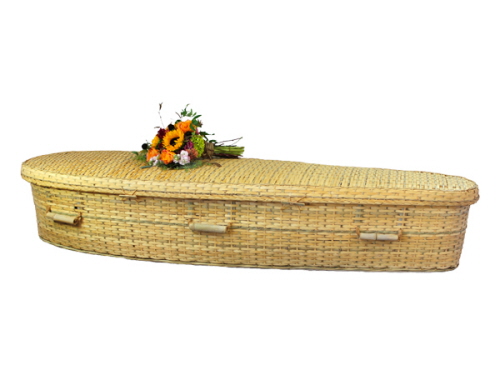 Bamboo Casket
Price: $1370.00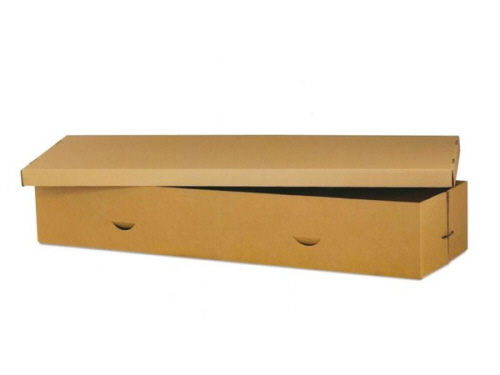 Basic Cardboard
Price: $95.00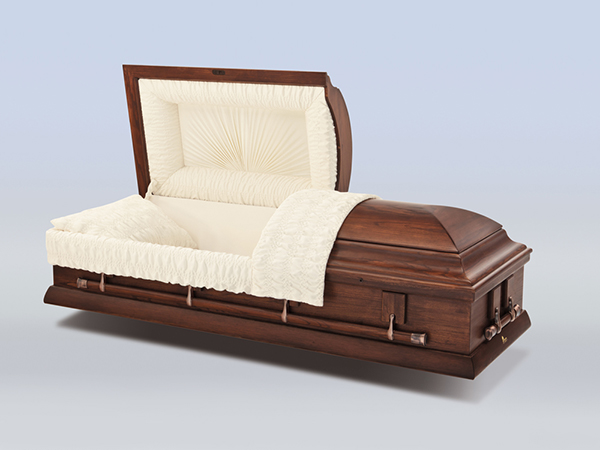 Brockton Oak Rental
Hardwood exterior with rosetan crepe interior
Price: $695.00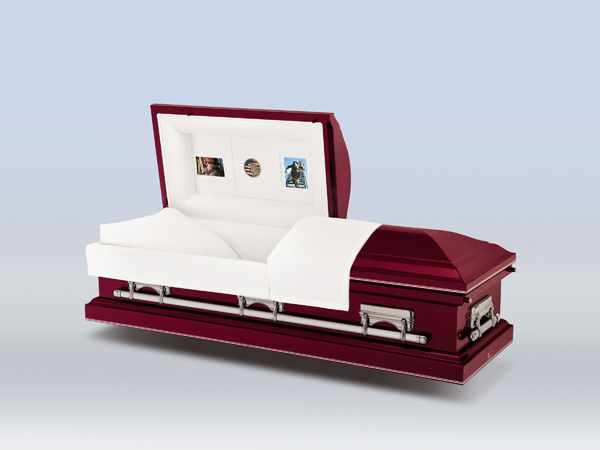 Claret
Woven Ivory Interior 18 Gauge Steel ***Single Medallion Included; Additional Medallions, Cross or Crucifix Add'l Charge***
Price: $1695.00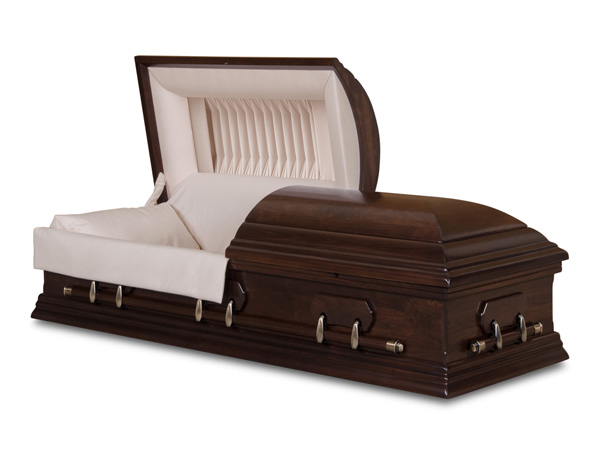 Clifton
Hardwood, Fabric Color: Silver Beige Fabric Type: Velvet Panel Design: Salem 2" Pipe
Price: $1295.00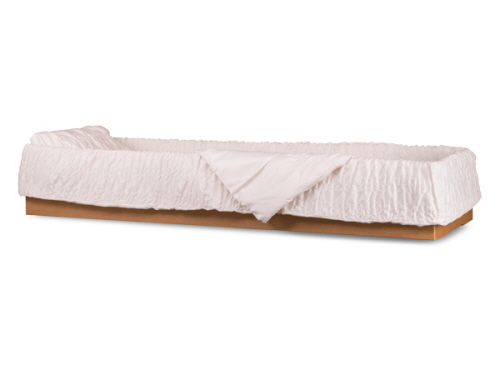 Crepe Rental Insert
Stays with the decedent for cremation, Cardboard/Rosetan Crepe.
Price: $275.00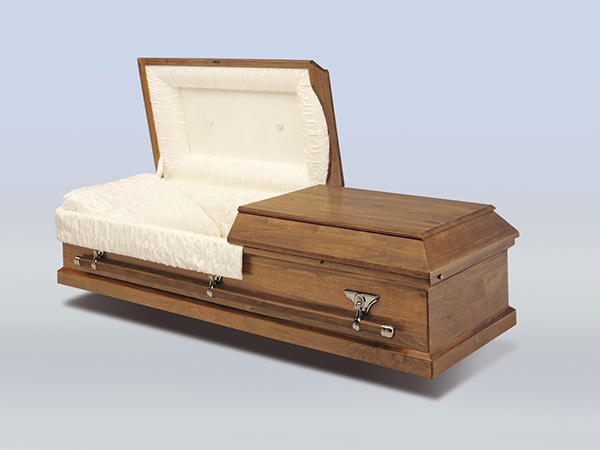 Delray
Rosetan Crepe Interior Hardwood
Price: $975.00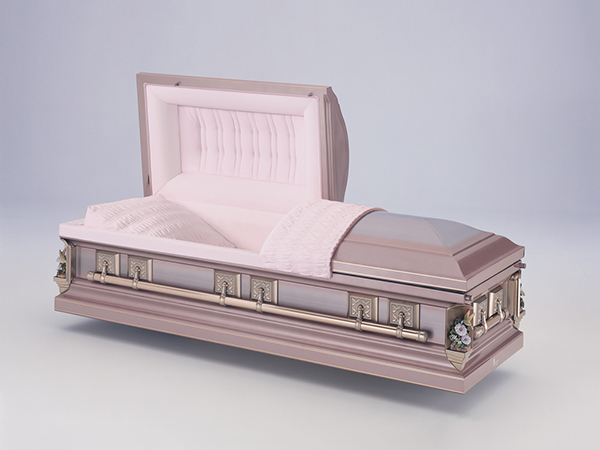 Golden Rose
Light Pink Velvet Charpente Interior Basic Brushed Stainless Steel
Price: $3520.00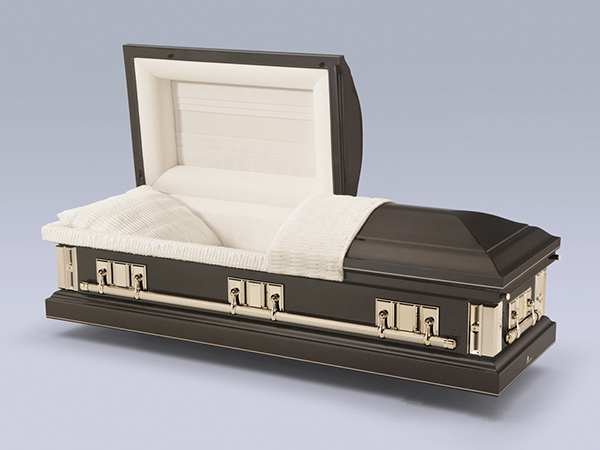 Granite
Rosetan Crepe Interior 18 Gauge
Price: $1695.00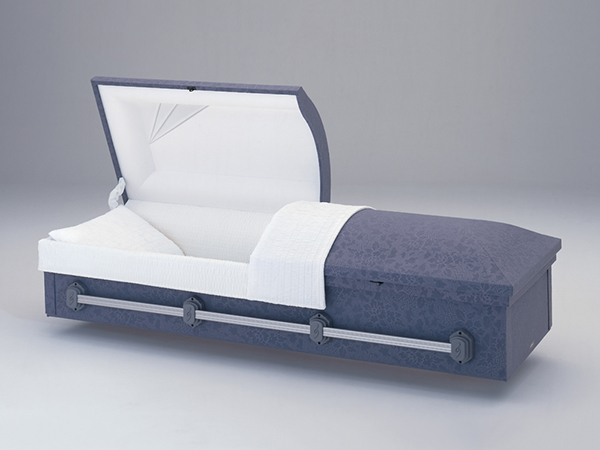 Grey Doeskin
Cardboard Construction, Cloth covered exterior with ivory crepe interior
Price: $495.00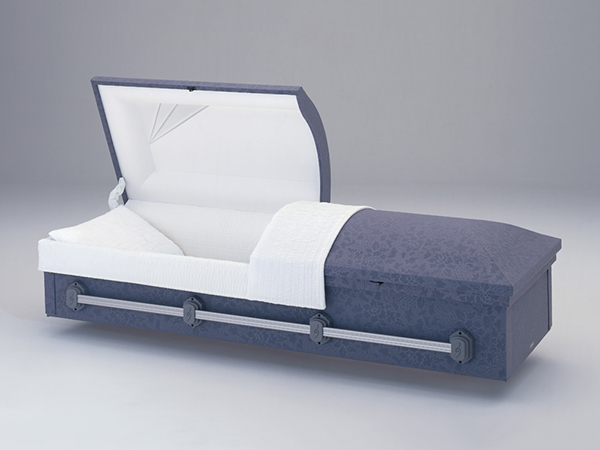 Grey Doeskin 29.5
Cardboard Construction, Ivory Crepe Interior Cloth-Covered
Price: $910.00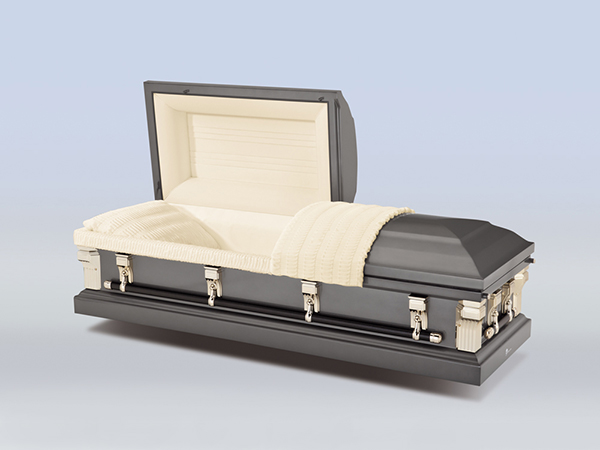 Heirloom Pewter
Rosetan Crepe Interior 20 Gauge Steel
Price: $1295.00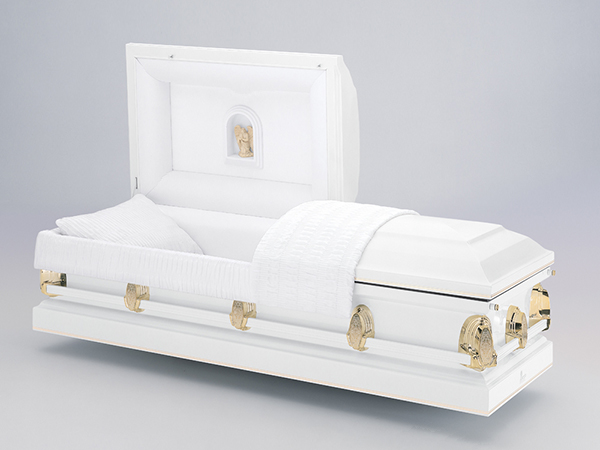 Ivory Gold
Ivory Crepe Interior 20 Gauge Steel
Price: $1295.00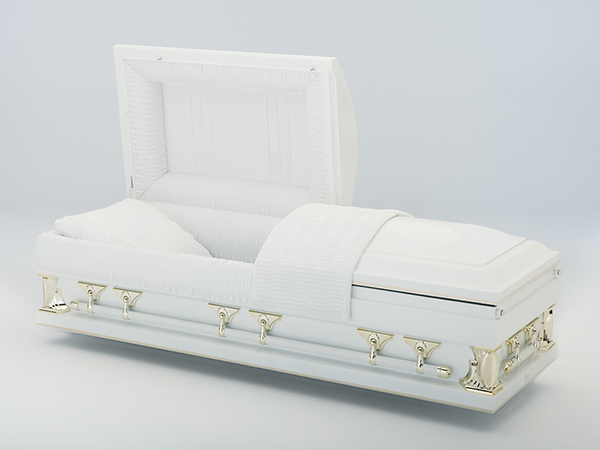 Ivory Gold 28
Ivory Crepe Interior 20 Gauge Steel
Price: $1495.00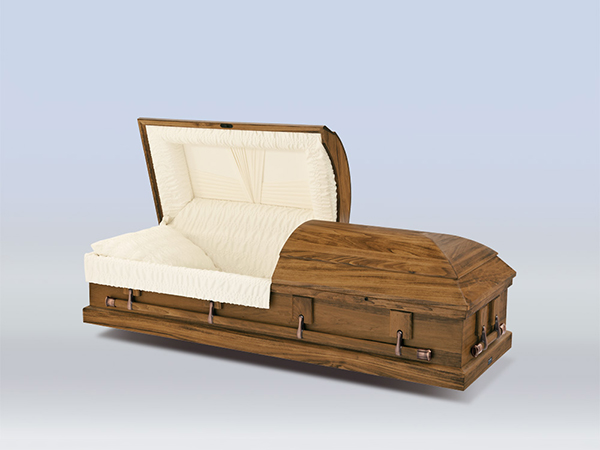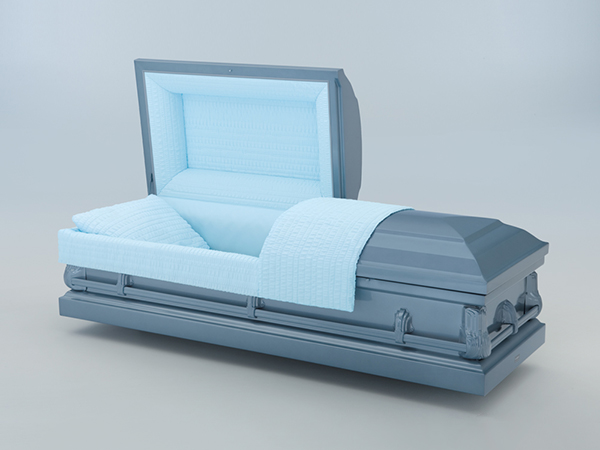 NewPointe Apollo Apollo Blue
Light Blue Crepe Interior Non-Gasketed Steel
Price: $595.00
NewPointe Apollo Copper
Rosetan Crepe Interior 20 Gauge Steel Non Gasketed Steel
Price: $595.00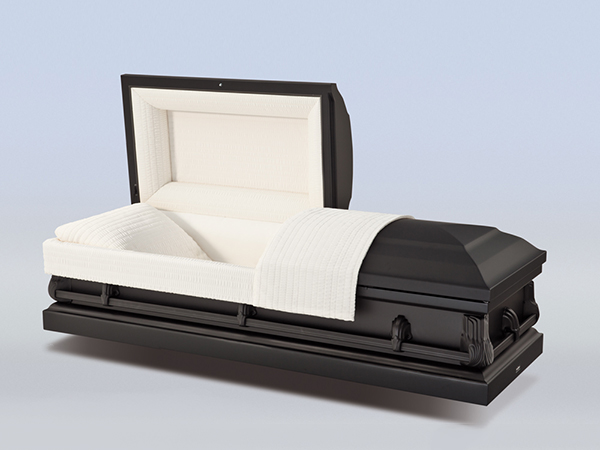 NewPointe Apollo Flat Black
20 gauge non-gasketed steel exterior with rosetan crepe interior
Price: $595.00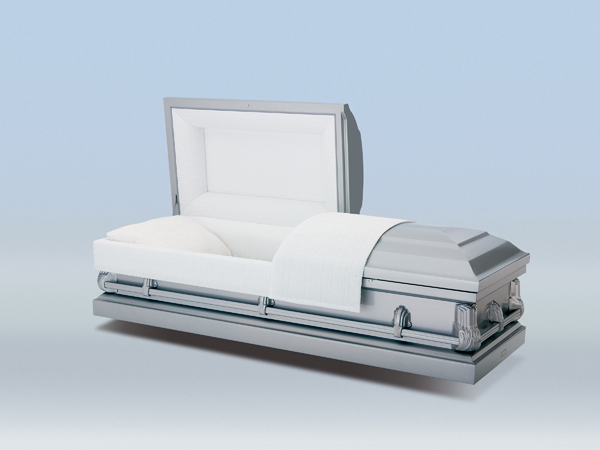 NewPointe Apollo Silver
Ivory Crepe Interior 20 Gauge  Non Gasketed Steel
Price: $595.00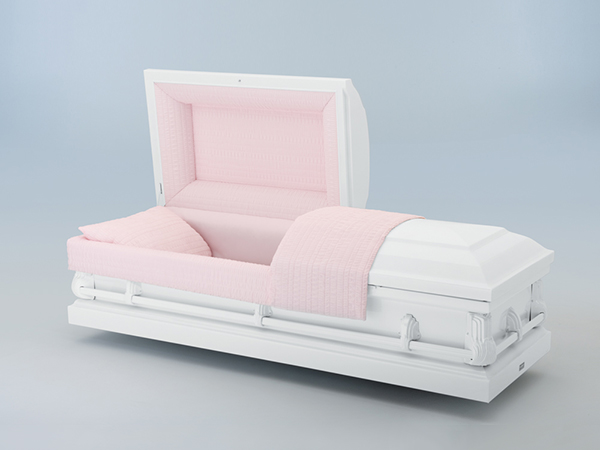 NewPointe Apollo White
20 gauge non-gasketed steel exterior with moss pink crepe interior
Price: $595.00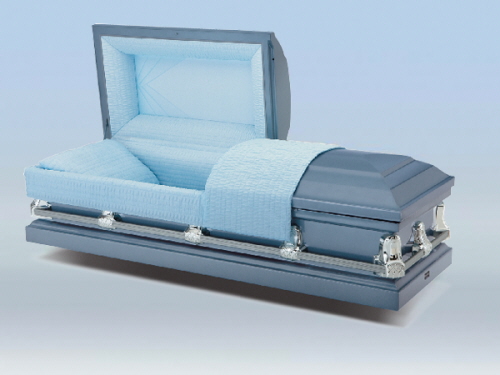 NewPointe Gemini Blue
20 Gauge Steel Non Gasket
Price: $795.00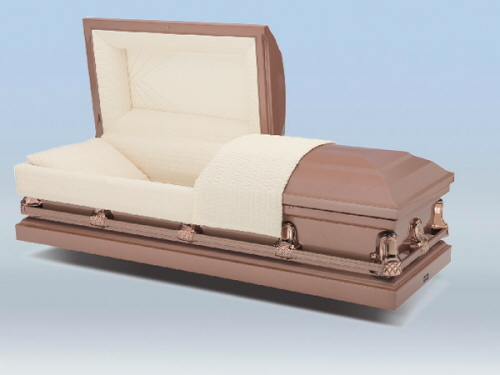 NewPointe Gemini Copper
20 Gauge Steel Non Gasket
Price: $795.00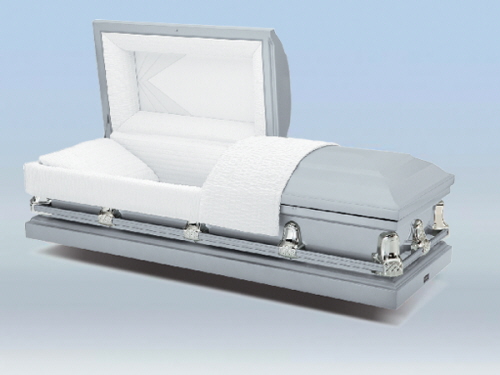 NewPointe Gemini Silver
20 Gauge Steel Non Gasket
Price: $795.00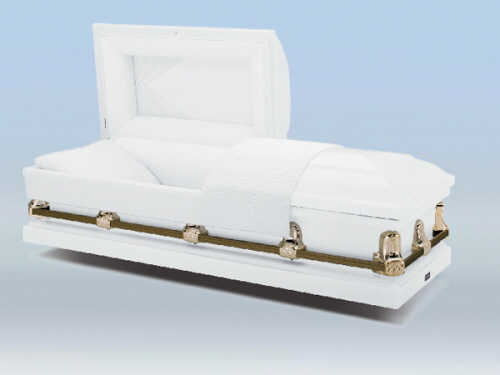 NewPointe Gemini White Ivory
20 Gauge Steel Non Gasket
Price: $795.00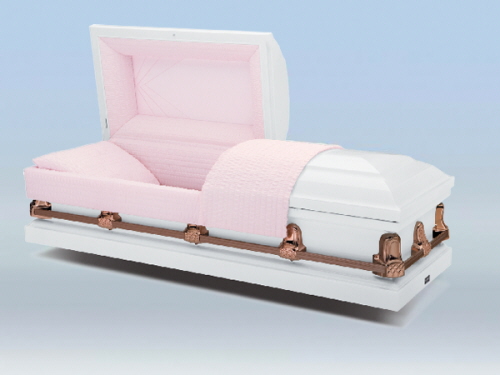 NewPointe Gemini White/Pink
20 Gauge Steel Non Gasket
Price: $795.00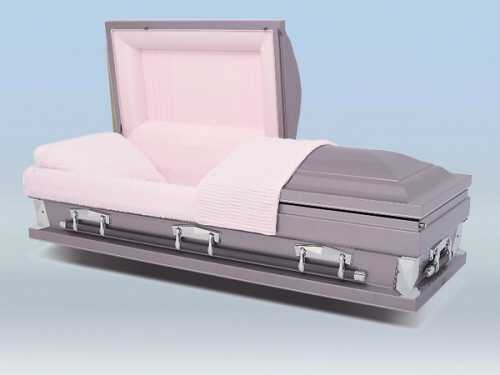 NewPointe Hercules
20 Gauge Steel, 28" wide interior/fits in standard vault
Price: $1295.00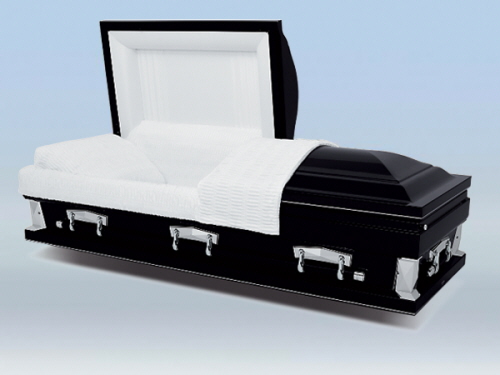 NewPointe Hercules Black
20 Gauge Steel, 28" wide interior/fits in standard vault
Price: $1295.00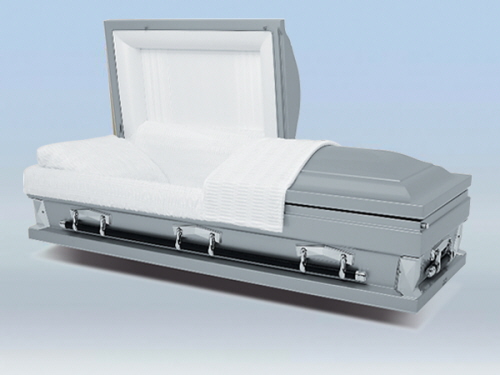 NewPointe Hercules Silver
20 Gauge Steel, 28" wide interior/fits in standard vault
Price: $1295.00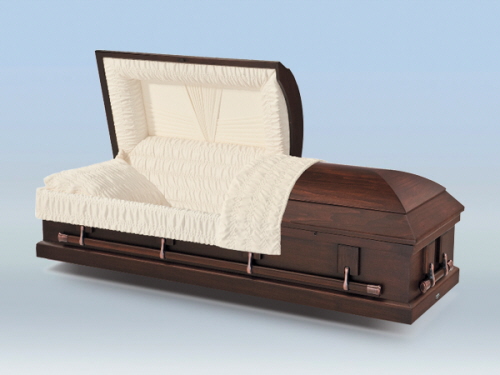 NewPointe Libra Harvest Brown
Price: $1495.00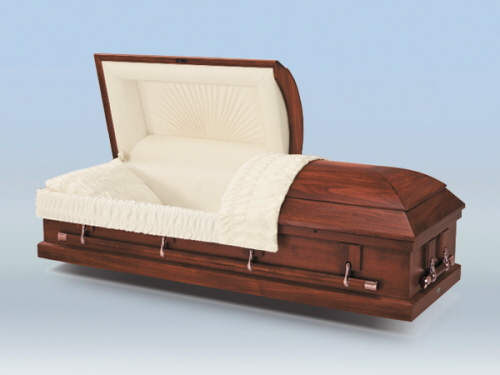 NewPointe Libra Harvest Red
Price: $1495.00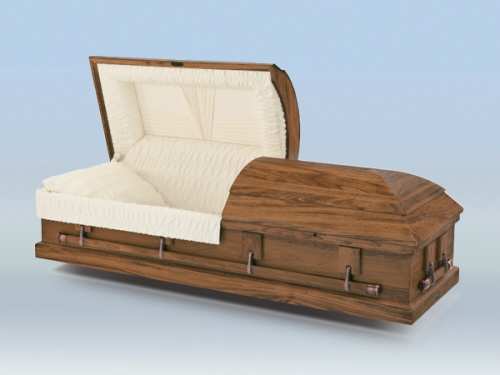 NewPointe Libra Light Brown
Price: $1495.00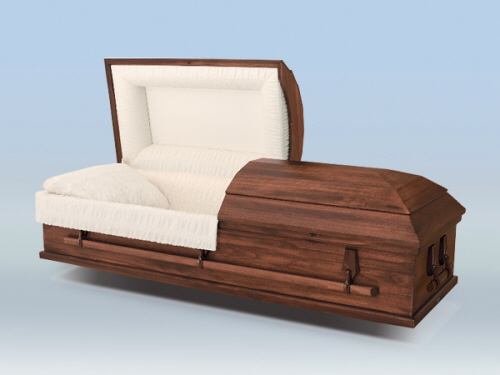 NewPointe Lynx Brown
Price: $1295.00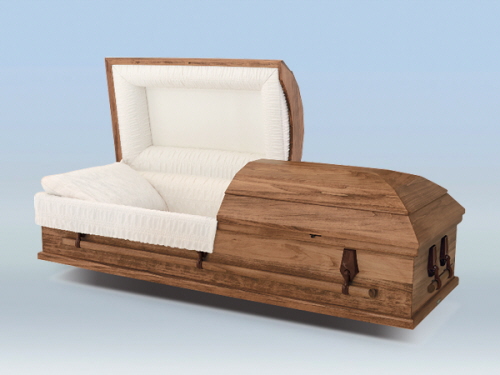 NewPointe Lynx Light Brown
Price: $1295.00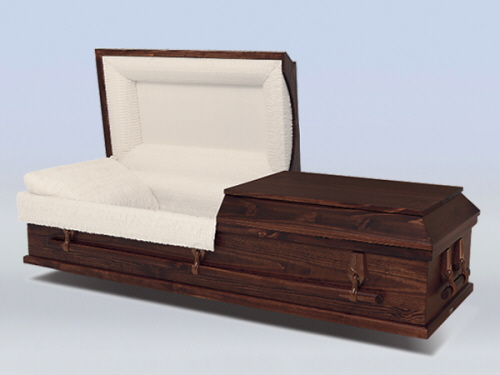 NewPointe Lyra Brown
Price: $975.00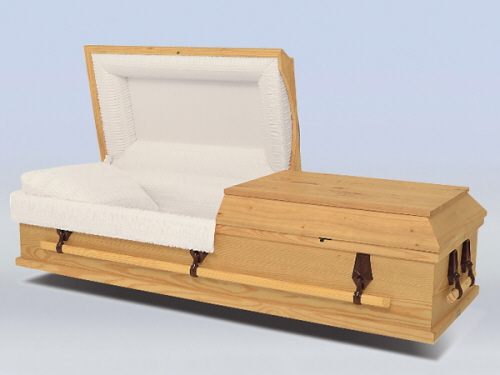 NewPointe Lyra Natural
Price: $975.00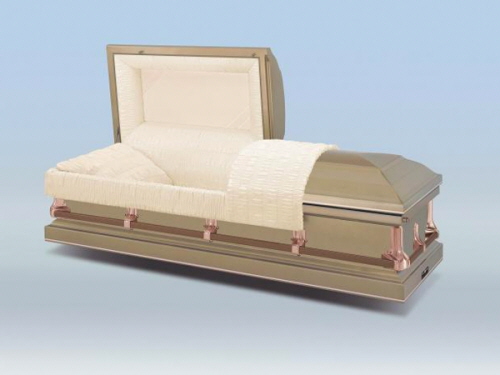 NewPointe Pisces Sand
Price: $995.00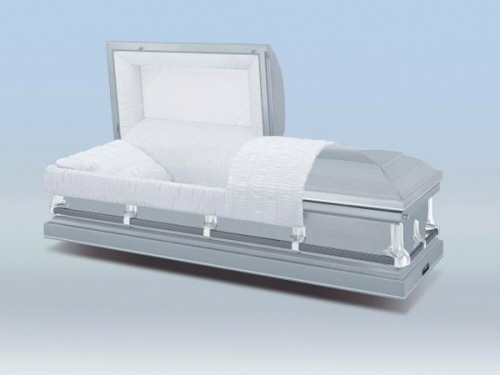 NewPointe Pisces Silver
Price: $995.00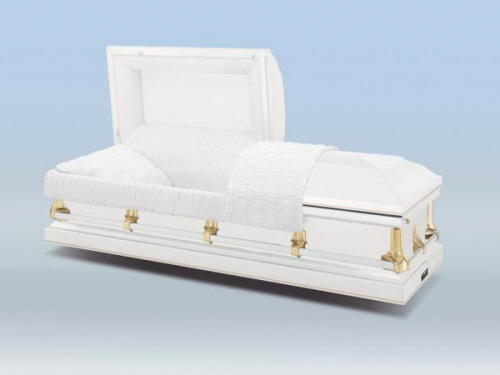 NewPointe Pisces White
Price: $995.00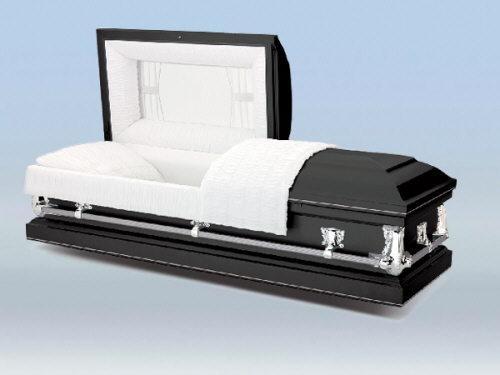 NewPointe Spectra Black
20 Gauge Steel Non Gasket
Price: $895.00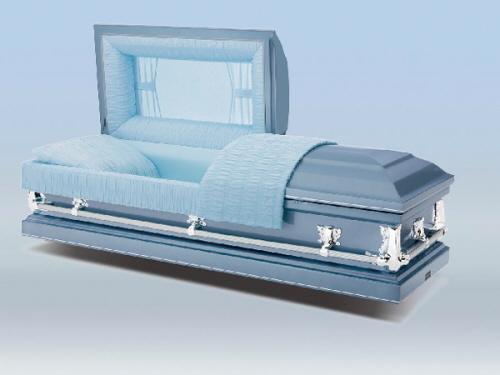 NewPointe Spectra Blue
20 Gauge Steel Non Gasket
Price: $895.00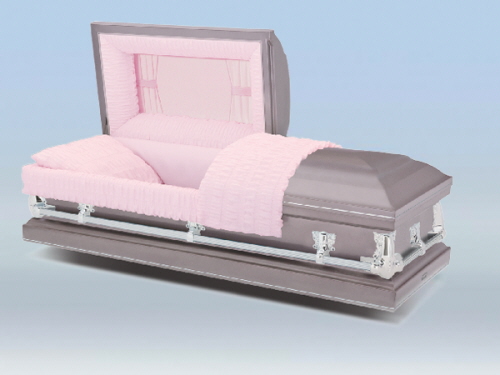 NewPointe Spectra Orchid
20 Gauge Steel Non Gasket
Price: $895.00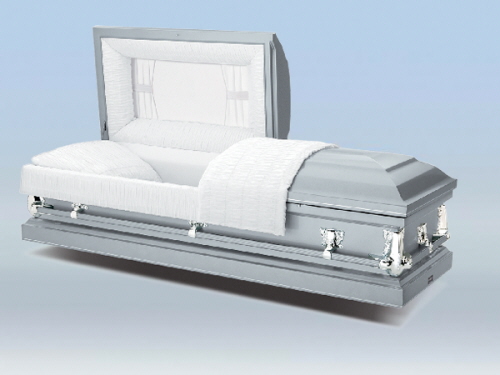 NewPointe Spectra Silver
20 Gauge Steel Non Gasket
Price: $895.00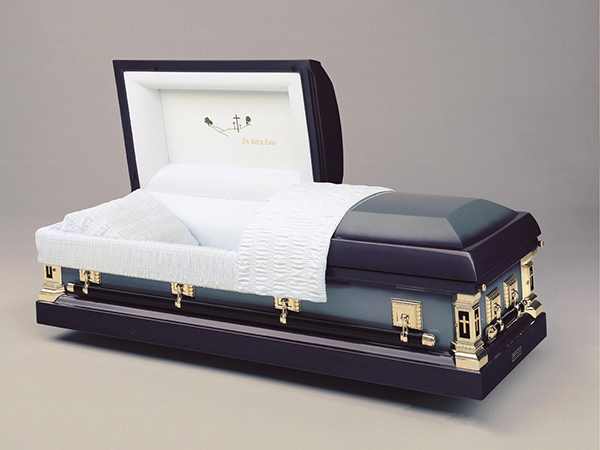 Ocean Blue
Light Blue Crepe Interior 18 Gauge Steel
Price: $1695.00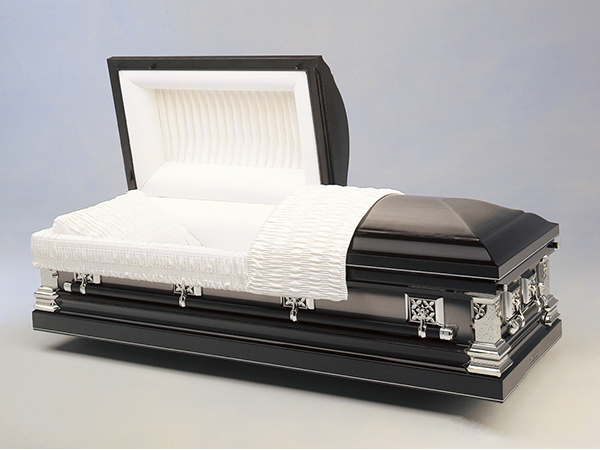 Onyx
Silver Crepe Interior 18 Gauge Brushed Steel
Price: $2390.00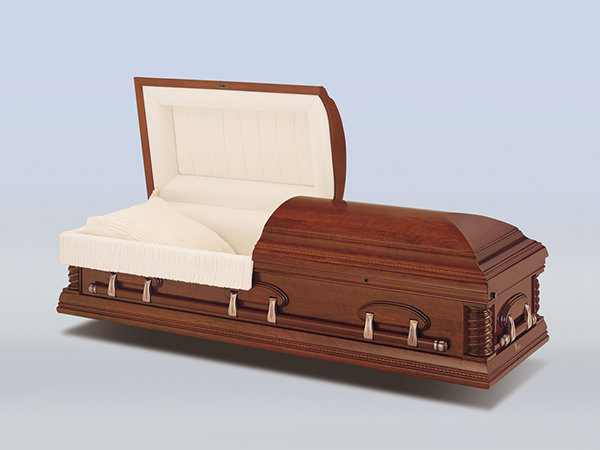 Pearson Cherry
Champagne Velvet Interior Premium Cherry Veneers with Engineered Wood Construction and Cherry Solids
Price: $3710.00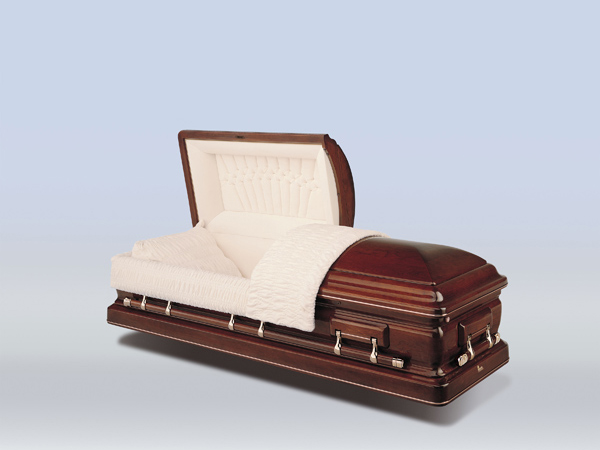 Pembroke Cherry
Champagne Velvet Interior Cherry
Price: $5990.00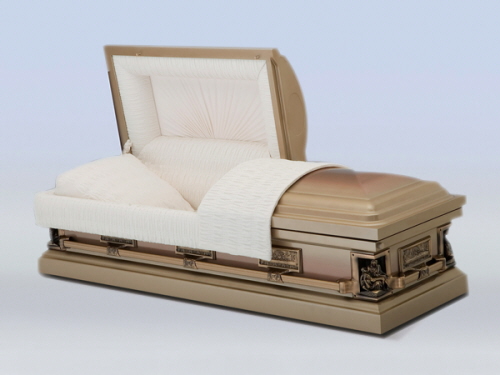 Pieta Sand
Price: $1695.00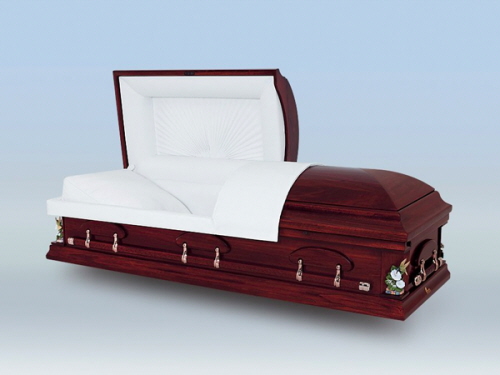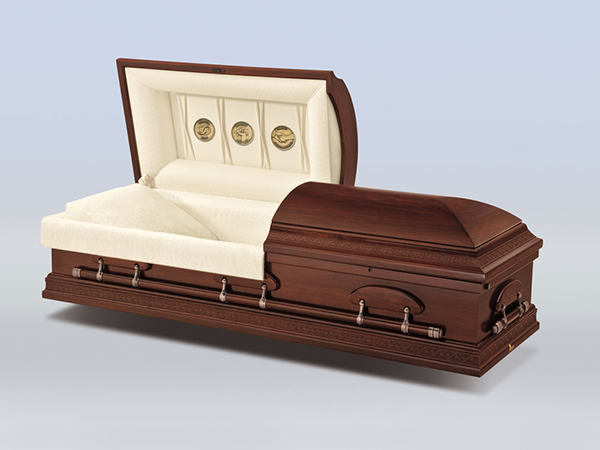 Rosette
Rosette Natural Eyelet Interior Hardwood Premium Hardwood Veneers with Engineered Wood Construction and Hardwood Solids
Price: $2390.00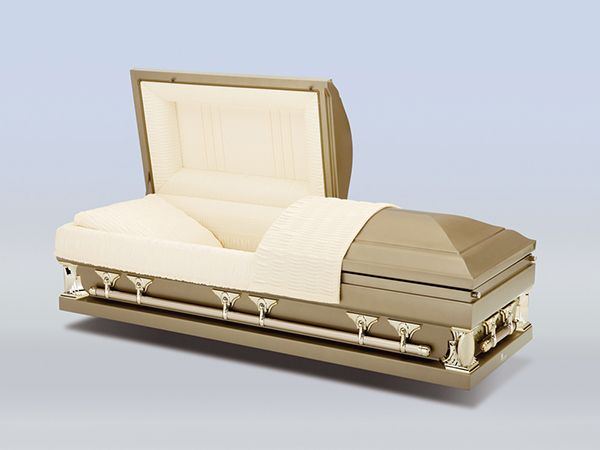 Sand 28
Rosetan Crepe Interior 20 Gauge Steel
Price: $1495.00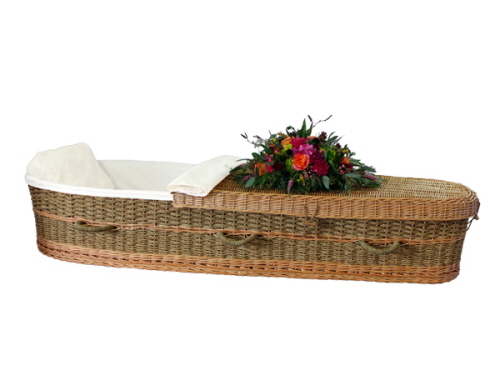 Seagrass Casket
Price: $1450.00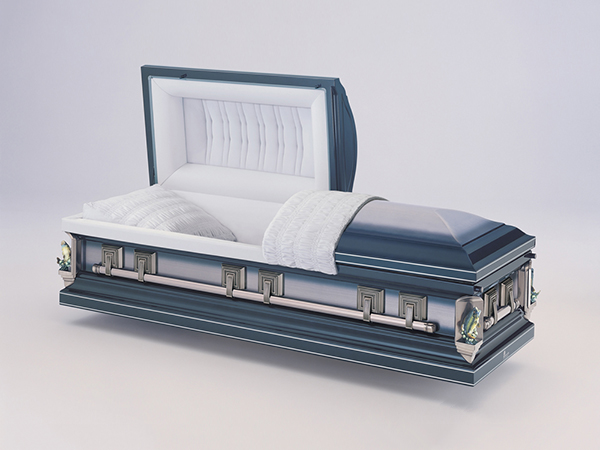 Silver Sapphire
Silver Velvet Charpente Interior Basic Brushed Stainless Steel
Price: $3520.00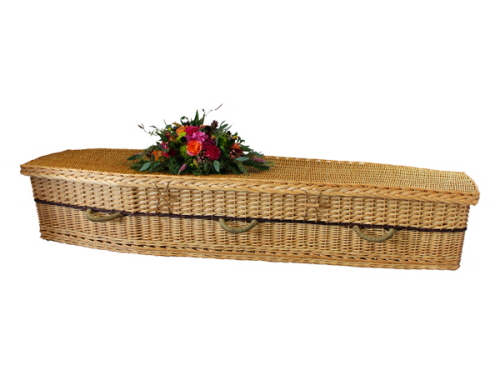 Six Point Willow Coffin
Price: $1500.00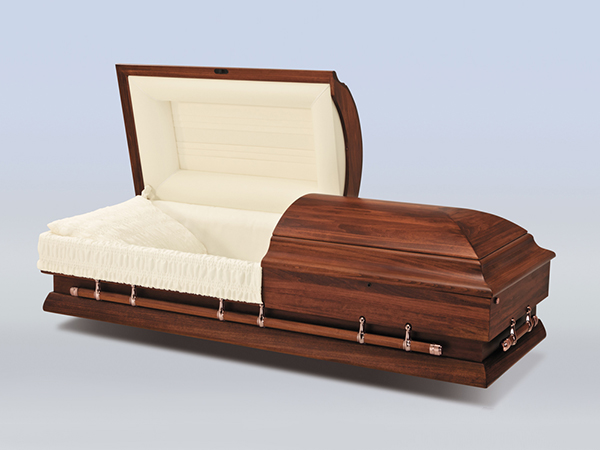 Weldon 27
Premium hardwood veneers with engineered wood construction and hardwood solids exterior with rosetan crepe interior
Price: $2395.00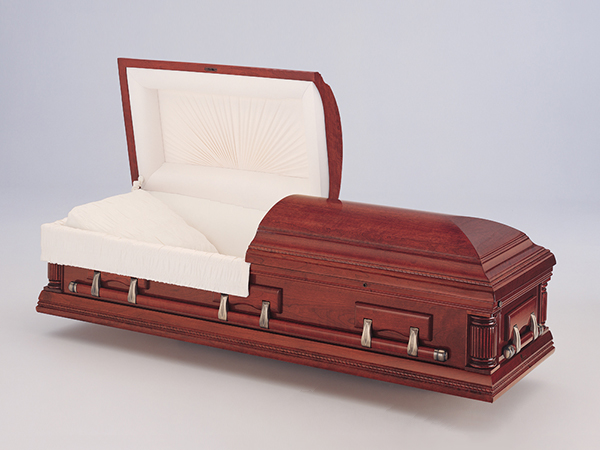 Weston
Rosetan Crepe Interior Premium Hardwood Veneers with Engineered Wood Construction and Hardwood Solids
Price: $2290.00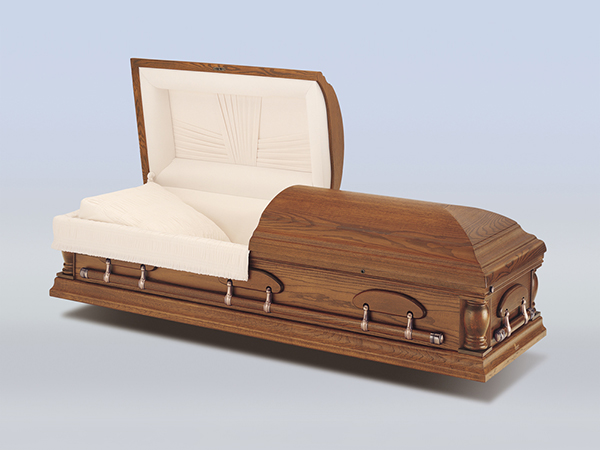 Woodhaven Pecan
Champagne Velvet Interior Premium Pecan Veneers with Engineered Wood Construction and Pecan Solids
Price: $2750.00